Editor in the city, the feeling will soon enter the winter. Have no idea, thinking about what to wear every morning, the basis of simple black and white and gray moves up just to go out, but if you also is such, edit suggest you buy a scarf, a hat, can at the same time of warm wind, can also be concave shape.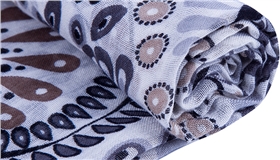 How to wear this winter's best statement scarves?
A statement scarf is a warm burst of color in a cold, dark time. And we hate to tell you, but: It's getting cold and dark out there. So we sent a cast of New Yorkers into the elements to model our favorites-and to show how to wear the scarf without the scarf wearing you.
PEIFA established in 1990, is a modern accessories export enterprise, integrating design, production and sales.We own and operate a professional weaving and knitting factory including a complete enterprise management system. E-MAIL:chris.tang@peifa.com